What is Ready Mixed Concrete
Concrete is basically a mixture of Portland Cement, water and aggregates comprising sand and gravel or crushed stone. In traditional construction sites, each of these materials is procured separately and mixed in specified proportions at site to make concrete.
Ready Mixed Concrete, or RMX as it is popularly called, refers to concrete that is specifically manufactured elsewhere and transported in a Transit Mixer for delivery to the customer's construction site in a ready-to-use freshly mixed state. RMX can be custom-made to suit different applications. Ready Mixed Concrete is bought and sold by volume - usually expressed in cubic meters.
RMX - Adding value to concrete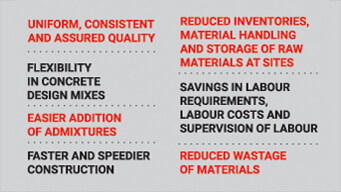 Ready Mixed Concrete is manufactured under computer-controlled operations and transported and placed at site using sophisticated equipment and methods. RMX assures its customers numerous benefits.
The use of RMX is an environmental friendly practice that ensures a cleaner work place and causes minimal disturbance to its surroundings. This makes its utility more significant in crowded cities and sensitive localities.
In contrast to this, conventional methods of making, transporting and placing concrete at most construction sites are somewhat labour-intensive and suffer from practices which may be erratic.
Ready Mixed Concrete - State-of-the-art Solution
Ready Mixed Concrete is manufactured at modern fully computerized plants which have state-of-the-art machinery and equipment by machinery suppliers of global repute - fully automated Batching Plants, well-equipped laboratories for testing raw materials and fresh concrete, Transit mixers, Mobile and stationary pumps capable of discharging concrete at high elevations and over long distances.
A large fleet of the latest models of Transit Mixers and Concrete Pumps to suit different terrains and work sites ensures that our customers get timely and uninterrupted supply of premium quality concrete as per their requirement as well as efficient and timely placement at the work site.
Quality - the 'Q' factor in Ready Mixed Concrete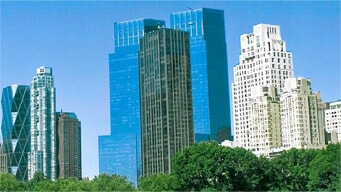 Ready Mixed Concrete is supplied in a variety of grades and compositions to meet specific demands of customized applications - from simple requirements for small homes to High Performance Concrete to meet the complex needs of mega projects.
Each of our plants has a fully equipped laboratory with the latest in testing machines to carry out routine and detailed tests of raw materials as well as fresh finished concrete. These in-plant laboratories are backed by the facilities of ACC's reputed Research centre at Thane which serves as a focal research and testing laboratory centre for cement and concrete.
Ready Mixed Concrete - a wide range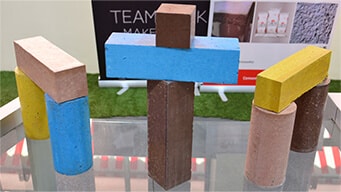 Customer Service - Dependable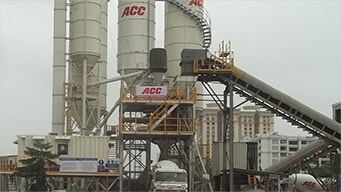 ACC's fleet of Transit Mixers and Concrete Pumps helps ensure that our customers in cities like Mumbai, Bangalore, Kolkata, Delhi, Chennai, Hyderabad, Goa and Pune now just a phone call away from Ready Mixed Concrete - freshly blended premium quality concrete that is door delivered and efficiently placed at site on the day of concreting.
For very large constructions or infrastructure works, we can consider dedicating an entire RMX plant catering exclusively to the project sites.
In addition, our marketing team, which includes qualified and experienced engineers and concrete technologists, can assist customers in defining and specifying quality standards, designing specific concrete mixes to meet the most challenging of requirements as well as sourcing reliable supplies of good quality raw materials.
For queries email us
Northern India: rakeshk.gupta@acclimited.com
Eastern India: abhishek.bhattacharjee@acclimited.com
Western India: pankaj.shrivastava@acclimited.co
Central India: ranjay.singh@acclimited.com
Southern India: - narender.reddy@acclimited.com
Hyderabad - pradeepprabhakar.kulkarni@acclimited.com