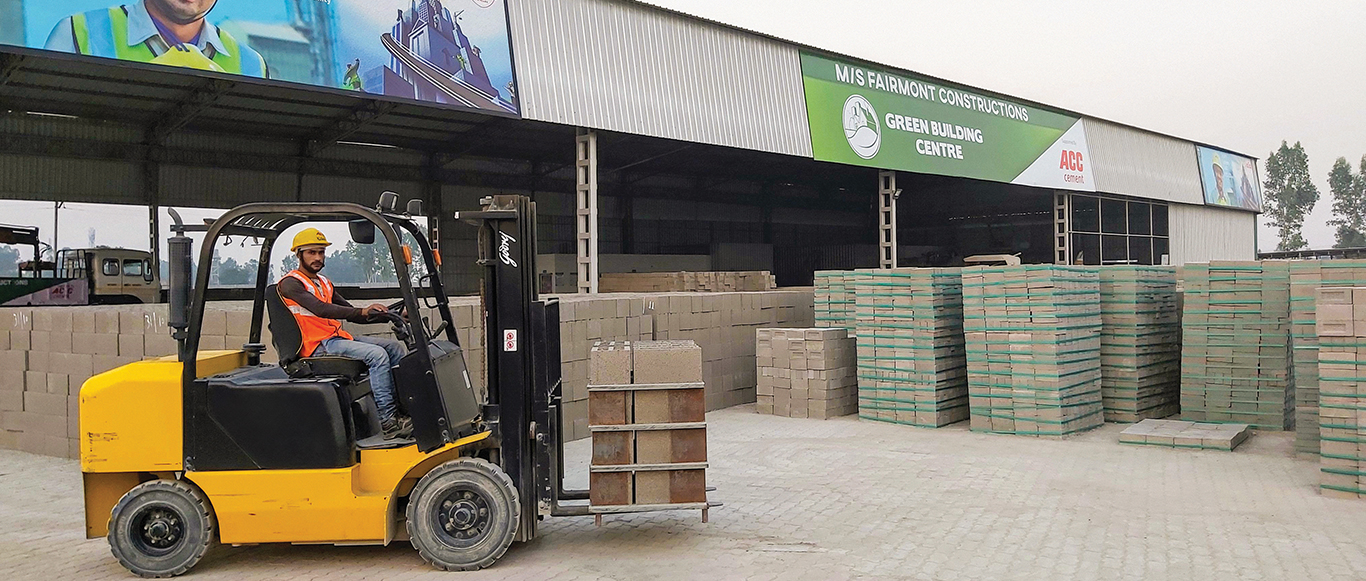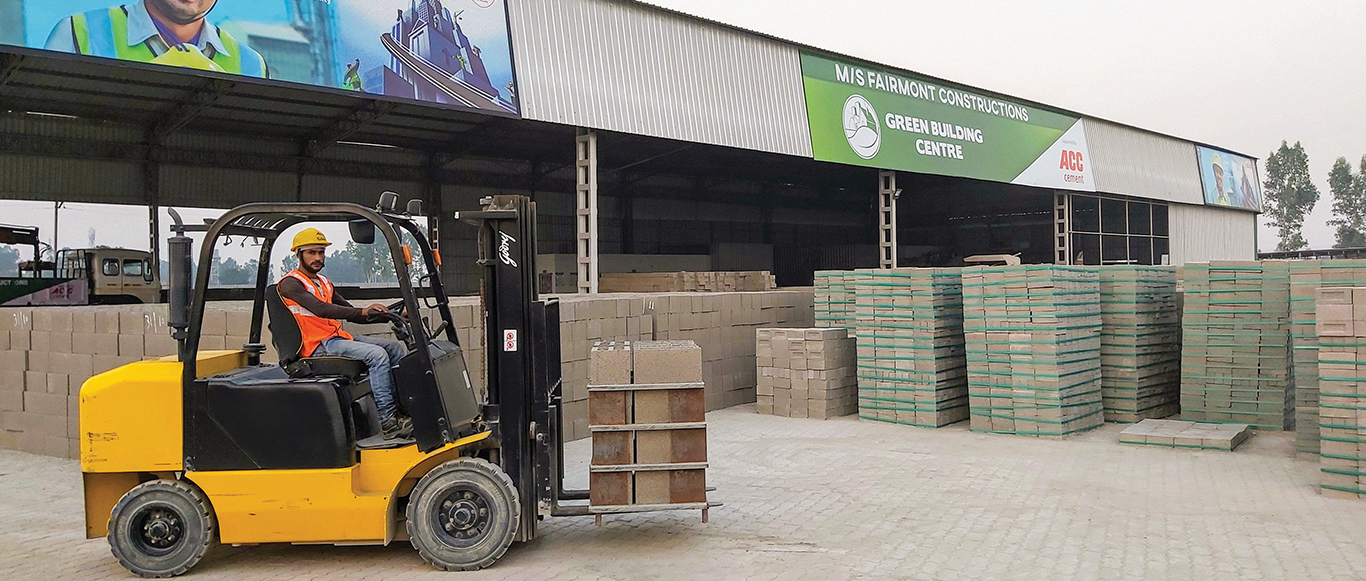 Green Buildings
A Green Building is defined by the Indian Green Building Council as one which uses less water, optimizes energy efficiency, conserves natural resources, generates less waste and provides healthier spaces for occupants, as compared to a conventional building. ACC has accomplished four instances of environment-friendly buildings.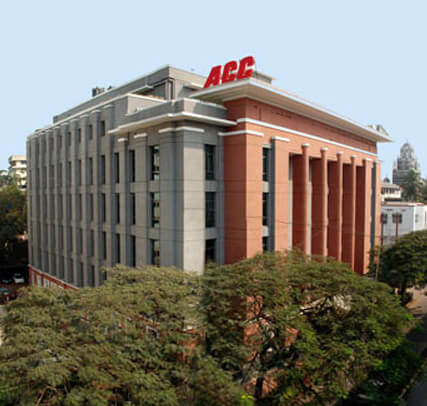 Cement House
Our corporate headquarters in Mumbai, now more than 73-years old, was transformed into an energy-efficient green building. While retaining the graceful façade, the interiors have metamorphosed into a contemporary workplace. In April 2010, Cement House received the Gold Shield from Indian Green Buildings Council in Leadership in Energy and Environmental Design under New Construction and Major renovation category.
La Residency Hostel
La Residency at Thane, a 45 year old Y shaped apartment block was retrofitted and converted into a modern hostel complex for participants of ACC's modern learning centre. Though no significant civil alterations were made to the building, the refurbishment highlights the unique geometry of its original architecture.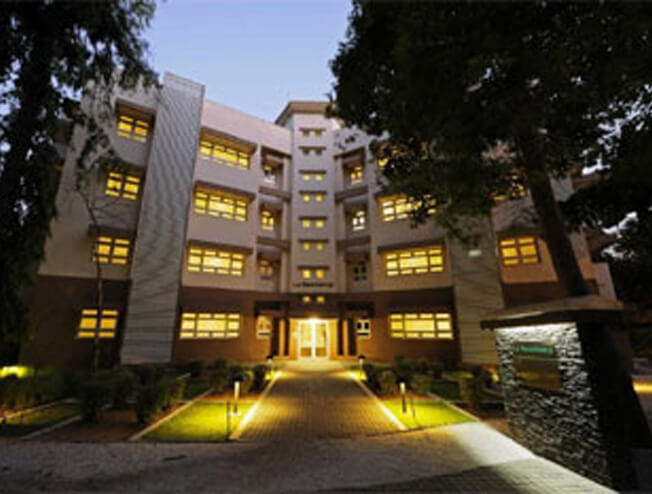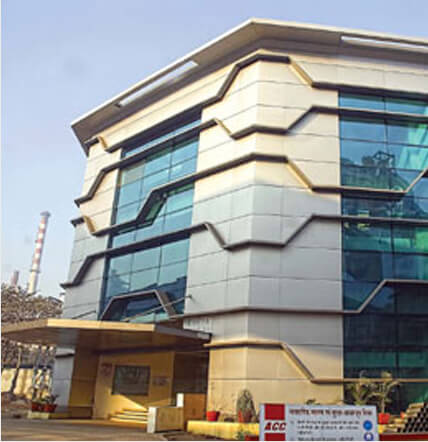 ACC Chanda Central Control Room
The Central Control room (CCR) building of the new Chanda cement plant in Maharashtra is designed as an energy efficient building based on Green Building principles. This three storied building with a floor area of 2000 square metres sits on a plot measuring about 7800 square metres which is itself landscaped as a Green Certified Open area. Built with environment friendly products and techniques, it used a high proportion of recycled and locally available building material and accessories while the main structure itself was constructed with Fly-ash based cement and fly ash bricks.
Customer Care Centre number - 18001033444