Education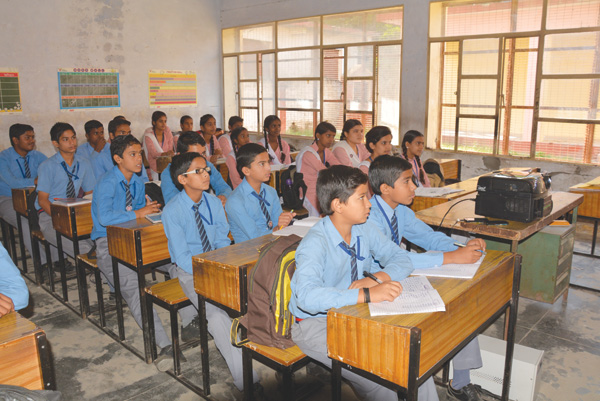 ACC has established schools at most of its locations that provide high quality education to children of employees and those from the host communities. In addition, the company also supports schools in the vicinity. Technology aided education initiatives such as Smart Classes and interactive kiosks have been implemented at several ACC locations for enhancing the quality of learning. ACC continues to support Government run ITIs under the Public Private Partnership scheme to upgrade the quality of education which in turn improves the skills and employability of students.
For more information
www.vidyasaarathi.co.in
Women's Empowerment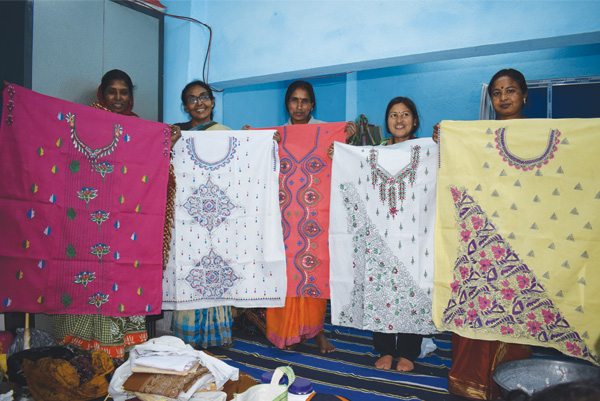 ACC recognizes Women's empowerment as a priority. The company encourages women to form Self Help Groups (SHGs) in the communities around its plant locations. Members of the SHGs are trained in capacity-building, various individual crafts, marketing skills, accounts, teamwork and other relevant aspects. ACC AHEAD (Association of Health, Education And Development), a voluntary group constituted of ACC employees' spouses, takes active part in this vocational training.
Health and Sanitation
ACC organizes health camps and mobile van health services for the community around its plants. ACC hospitals complement the local government's Primary Health Care centres and Community Health Care centres. Anganwadi Centres have been set up at most plant locations. In this way, ACC reaches out to mothers and children with immunization, Ante & Post Natal care and growth monitoring programmes. To promote health and dignity among the communities around our plants, community toilets and toilets for individual households were constructed in a participatory manner.
Livelihoods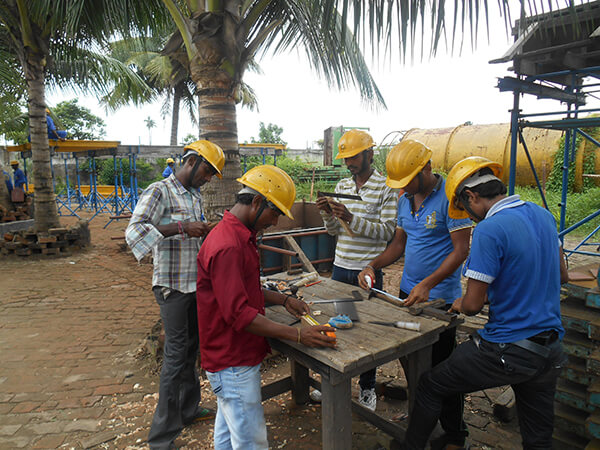 ACC promotes skill development among the rural youth. Industry needs skilled persons while a large part of the rural youth is unskilled and unemployed. Our CSR programmes connect the youth to high standard skills training institutions, providing partial financial support, wherever necessary as well as extending help in enrolment and in obtaining placement.
Our livelihood and income generation initiatives helped in training and placing youth with various employers. Some of these young men have been provided technical skill training on construction and subsequently placed in suitable jobs.
HIV/AIDS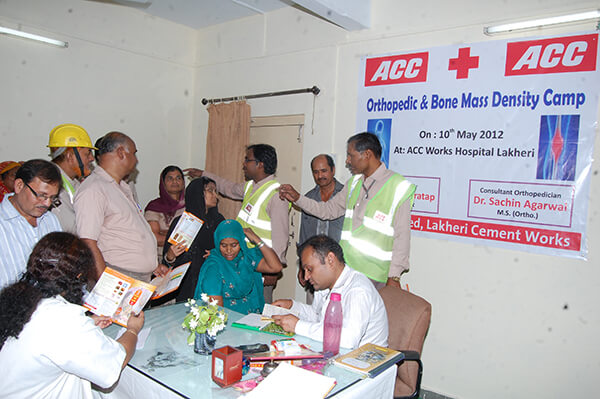 ACC plays a meaningful role in the nationwide effort to eradicate HIV/AIDS. In close consultation with the Confederation of Indian Industry (CII), the company stepped forward to support the government in battling this important public health issue by adopting a Workplace policy for HIV/AIDS that protects the fundamental human rights of employees who may unfortunately become affected by HIV/AIDS, while also ensuring that these affected persons get proper care and treatment.
The company also set up two Anti Retroviral Treatment Centres for HIV/AIDS treatment – one outside ACC's Wadi plant in Karnataka and the second at Vellore, Tamil Nadu in partnership with the reputed Christian Medical College. Both ART Centres are run as state-of- the-art treatment centres with all the basic physical infrastructure, medical equipment, laboratory facilities and trained medical and support personnel as prescribed by NACO ART guidelines. They include Voluntary Counselling and Testing centres and are sought to be operated world-class facilities.
CSR Updates
We share news of various activities at each of our locations, our achievements and relevant important developments with our key stakeholders through a quarterly newsletter update that we publish called "Together for Communities". Recent issues :