About GBC
The Green Building Centre of Excellence is based on the triple bottomline approach of delivering social, environmental and financial performance. The centre is a one-stop-shop for high quality eco-friendly building materials and services, which is set up in partnership with local entrepreneurs. These are operated by ACC's associates on a franchise-based model, under the supervision of ACC, in terms of layout, safety measures, machine capacity and design, quality control labs, and more.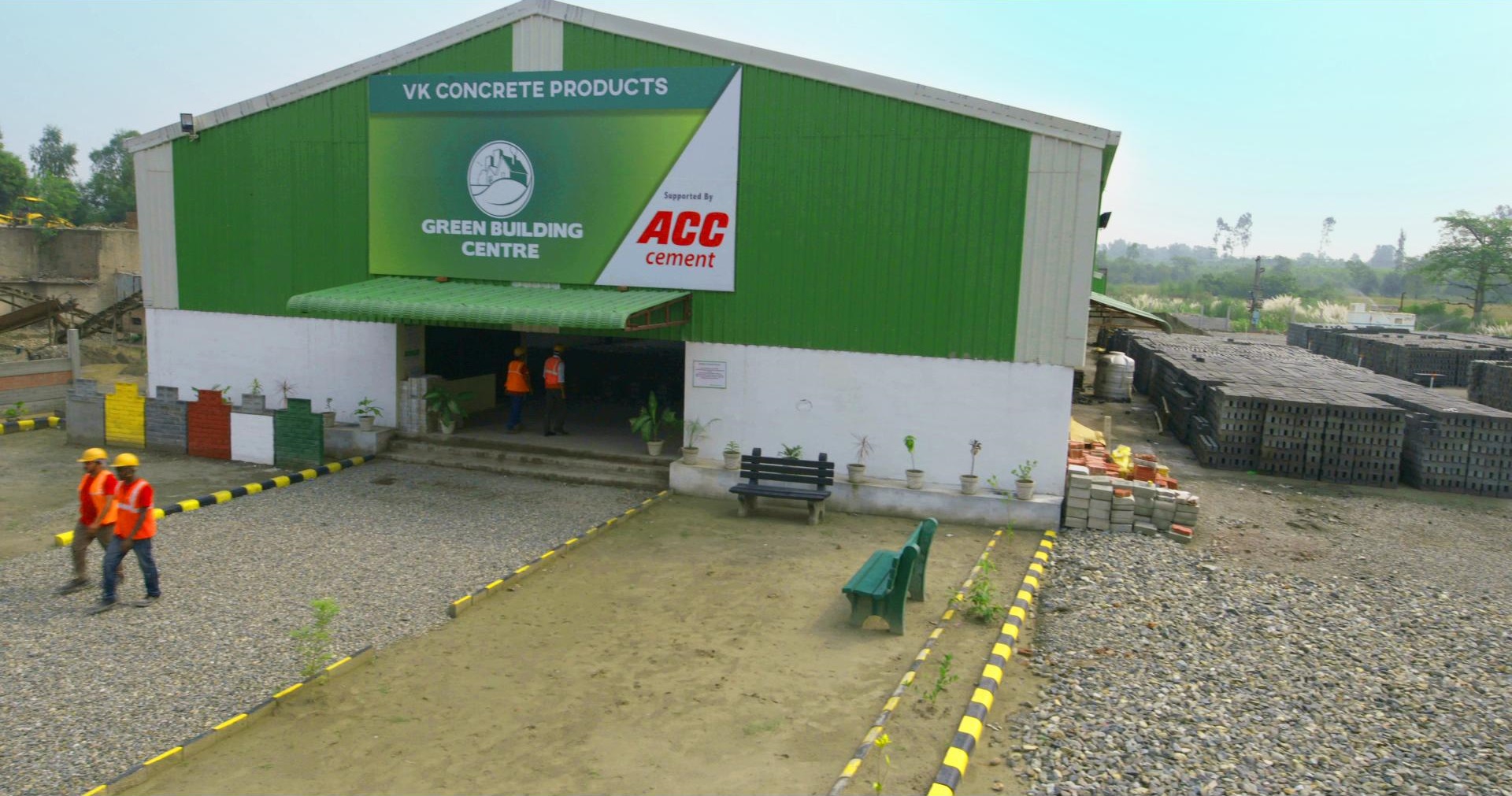 Wall solutions – Fly Ash Bricks, Coloured Bricks, Cellular Light Weight Concrete (CLC) Bricks, Hollow Blocks, Solid Blocks, Pre Cast Walls
Pavement solutions – Paver Blocks, Chequered Tiles, Kerb Stones, Garden Bench, Cover Blocks
Concrete Door & Window Frames
Roofing Solutions
Benefits
The GBC brings together, under one roof, all components of an ecosystem for affordable, eco-friendly housing and sanitation, especially centred on rural and semi-urban India. It focuses on manufacturing materials and products and providing services at a single location, thus enhancing the customer's experience and making it holistic.
It encourages entrepreneurial effort, enables employment, training and skill development for rural masons and labourers – simultaneously promoting water harvesting and preservation, as well as energy generation during manufacture of eco-friendly cement bricks, blocks, roofing solutions and aggregates. Thirty livelihoods are created directly, per centre, and 120 livelihoods are created indirectly.
Our goal is to facilitate the construction of 1 million affordable houses and toilets in rural India over the next 10 years.